Welcome to the Willamette Family Wellness, LLC Secure Client Area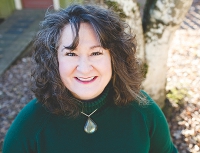 Clients of Record, please go to the bottom of this page and log in or register, review your information and feel free to contact me or set an appointment.
There's info below on how to tell what kind of appointment to choose.

New Clients

Hello! I'm Tabatha and I am glad you have made it here. Getting some support is a great idea. Usually, people begin feeling better after getting some info about how counseling works and maybe making an appointment. One thing is for sure - the relationship that we will create is one of the most important parts. So, I think you should know what you may be getting in to :-)

I am a pretty straight forward person, and I love working with people who are willing to change. So I will challenge you to challenge yourself. I also have one of the most tender hearts on the planet, so I might get teary with you (just a little). Below are some of my credentials and the first things to think about on this path. How engaged will you be, what kind of services do you want and how to decide.

I am a Licensed Marriage and Family Therapist and Licensed Professional Counselor with a private practice in Oregon's beautiful Willamette Valley wine country. I am a personal development, spirituality and relationship expert and hold degrees and advanced certification in Human Development, Marriage & Family Therapy, Energy Psychology and Chakradance. I specialize in spiritual wellness and healing, relationship growth, developing intimacy, personal development, and trauma recovery. I am licensed to diagnose and treat mental and behavioral health conditions in the State of Oregon. I am free to help people worldwide in their quest for personal freedom and development and healthful relationships through spiritual guidance and personal development counseling.

I welcome and embrace clients from all walks of life and fully enjoy and appreciate what you have to teach me. Our work will focus on deeply engaging with each other to support and guide your path to the YOU that you want to be. Maybe even learn to love. We will tailor fit your healing and development to the current pains and skills you have, then up your game through awareness and skills practice. I've got your back the whole time.

I offer both medically coded and non-coded services. I am a credentialed out of network provider for all insurances. Please see the rate structure and special note about "couples" therapy for medical services below. Here is how you can know which service to choose:

Medically oriented services provide an ICD-10 diagnosis and all appointments and treatments are medically coded. The treatment we use is sourced from evidence based practices and research. We will use skills from mindfulness based practices as well as CBT, DBT and psychodynamic & systems theories. You must have a coded medical diagnosis (like depression) for these services. Medical services are coded so that they are eligible for insurance, flex plans and tax deductions. You can choose for me to submit your info to insurance and accept assignment, or give you a coded receipt for you to submit. Please be aware of price differences and what your insurance requires when you select your appointment type.

Non-Medically oriented services are not related to a diagnosis and the appointments are not medically coded. As above, the treatment we use is sourced from evidence based practices and research. We will also use skills from mindfulness based practices as well as CBT, DBT and psychodynamic & systems theories. However, these services also include High Performance theory, Energy Medicine, Energy Psychology, Gottman Theory, Theta Healing, Hypnosis, Soul Retrieval, Resonance Therapy, guided imagery and many more. There is a discount for cash, instead of check or card.

*A note about insurance: I am an out of network provider. I do not "bill" insurance.
I am happy to submit your appointment information electronically and also to accept assignment (which means they pay me directly) as a courtesy to you. I like to use my insurance too! However, I do not contact insurance companies to resolve issues, that is your responsibility. Payment in full is expected until the insurance company successfully pays me directly.

**Couple's Therapy: While I believe that couple's therapy that focuses on your relationship patterns is medically important, most insurance companies do not.
The code that is used for couples therapy is actually for CONJOINT treatment. This means that there is someone else involved in the management of the identified patient's medical symptoms, not that you work out your problems or learn to be closer. Of course, there is overlap. Just please be clear, the focus will be on the medical condition, not the relationship. Otherwise it could be insurance fraud.
If you want relationship counseling, please choose a non medically based session.
Log in to the secure portal. If you have not received an email with a username, please Register.